Our pages are among the most read news portals on the Hungarian internet market. You can publish casino, gambling, gambling, betting articles on quality news portals. You can find the prices and discounts below.
Available news portals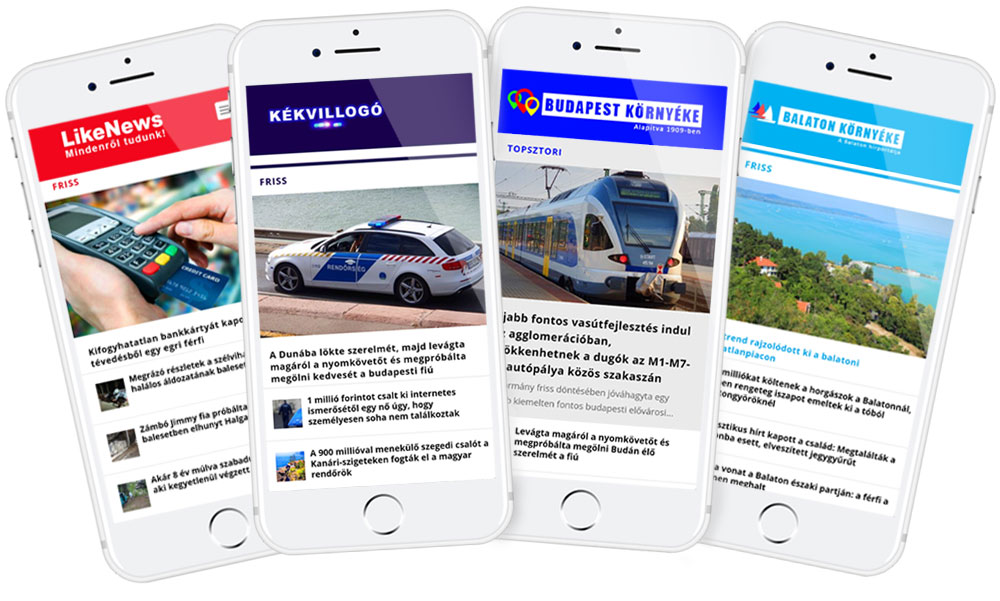 Your article will be in the best place! You will be on the front page!
Prices
Updated 03.01. 2023.
---
SEO/Sponsored articles
On all news portals, payment by bank transfer only
1 sponsored article: 120 EUR
Discounts:
THE MOST POPULAR: Order 2-3 articles and pay: 100 EUR/article
Order 4-5 articles and pay: 90 EUR/article
Order 6 or more articles and pay : 80 EUR/article
If you order several articles, we provide an online page where you can follow the status of your orders
---
Insert link
1 link insert: 60 EUR
Discounts:
Order 2-3 link inserts and pay: 50 EUR/link
Order 4-5 link inserts: 40 EUR/link
Order 6 or more link inserts and pay: 30 EUR/link
---
What do we offer?
The link of the articles on the main page is guaranteed to be available here for 30 days, after which we will never delete the article
Dofollow links
We leave the content of the article up to you, but it should be interesting
These kind of paid articles are placed in the "Program" category and there is an "x" at the end of the article. Like this article.
How does the publishing process and payment work?
Send your article in the World document, don't forget the photo!
Also send the billing information
We publish the article
We will send you the invoice
You only pay at the very end, when you have received the service and we have published the article
What do we ask for?
The full article and a photo (photo size: 1000×601 pixels)
Any number of links can be placed in an article
A maximum of one photo and one embedded content can be included in an article
Please send the articles in world format, the corresponding words must be linked
Important:
Discount only if you pay in advance or if you send several articles at the same time
We only accept bank transfers
If you have any questions, contact us: [email protected]
Would you like to publish other content for us? Click here!